New Pediatric Vascultitis Fellowship at the University of Calgary
The University of Calgary Division of Pediatric Nephrology is proud to announce a new Pediatric Vasculitits Fellowship available to trainees from Canada and Internationally.
Read more: Download the announcement letter and contact information
Update on Procysbi and Cystagon availability in Canada
Recently Health Canada approved the long-acting form of cysteamine, PROCYSBI, which was shown to be non-inferior to CYSTAGON to treat cystinosis (Langman CJASN 2012). A prospective non-randomized study also suggests that a switch from CYSTAGON to PROCYSBI may result in improvements in quality of life indicators (Langman J Peds 2014). The current standard of therapy (CYSTAGON) is approximately 100-fold less expensive than the predicted yearly costs of $1 million for each patient treated with PROCYSBI.
Patients and physicians are happy about the recent approval to begin marketing PROCYSBI in Canada. We were however alarmed to learn that we will no longer be able to prescribe CYSTAGON as of January, 2018 because it is not officially approved for marketing in Canada. We believe that this will create undue financial hardships for our private insurance companies, provincial medicine formularies, and most importantly, for our patients, including those who are currently well-controlled on CYSTAGON.
Read more: Download our letter to Health Canada (PDF)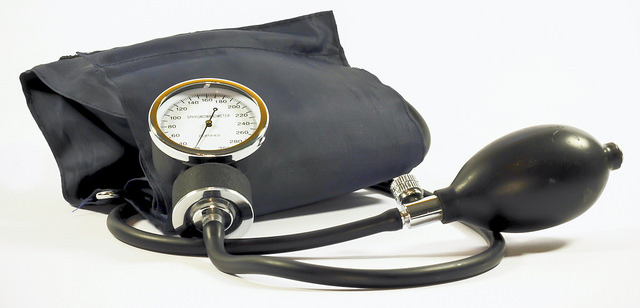 New paediatric hypertension guidelines released in 2017
The CAPN executive endorses the recent AAP Clinical Practice Guideline for Screening and Management of High Blood Pressure in Children1 and Adolescents and the Canadian Hypertension Education Program (CHEP) guidelines on Hypertension in Children2,3 and would like to acknowledges the contributions of Dr. Janis Dionne to the AAP guidelines and those of Drs Genevieve Benoit, Janusz Feber and Janis Dionne to the Canadian Hypertension Guidelines.
The guidelines are an updated review of the current literature in Pediatric hypertension. The recommendations are well summarized and important changes for applicability in clinical practice have been made.
However, the executives as well as many specialists in hypertension are concerns about the lack of availability of Ambulatory Blood Pressure Monitoring (ABPM) devices validated for children in Canada outside of University affiliated Pediatric Health Care centers.
CAPN would like to advocate for increase availability of ABPM devices validated for children throughout Canada, which would allow better diagnosis and cost effective investigation of children requiring investigation for hypertension.
Flynn JT, Kaelber DC, Baker-Smith CM, Blowey D, Carroll AE, Daniels SR, de Ferranti SD, Dionne JM, Flinn SK, Falkner B, Gidding SS, Goodwin C , Leu MG, Powers ME, Rea C, Samuels J, Simasek M, Thaker VV, Urbina EM, for the Subcommittee on Screening and Management of High Blood Pressure in Children. Clinical Practice Guideline for Screening and Management of High Blood Pressure in Children and Adolescents. Pediatrics 2017;140(3) e2017190
Dionne JM, Harris KC, Benoit G, Feber J, Poirier L, Cloutier L, Nakhla M, Rabi D, Daskalopoulou SS, Fournier A for the Hypertension Canada Guideline Committee. Hypertension Canada's 2017 Guidelines for the Diagnosis, Assessment, Prevention, and Treatment of Pediatric Hypertension. Can J Cardiol 2017;33:577-585.
Harris KC, Benoit G, Dionne J, Feber J, Cloutier L, Zarnke KB, Padwal RS, Rabi DM, Fournier A; CHEP Guidelines Task Force.Hypertension Canada's 2016 Canadian Hypertension Education Program Guidelines for Blood Pressure Measurement, Diagnosis, and Assessment of Risk of Pediatric Hypertension.

Can J Cardiol

. 2016 May;32(5):589-97